How do I access voicemail on Cleartalk?  
Dial *99 from the handset. The SIP account MUST be registered for this to work - which means if you're using an ATA, it has to be turned on. Voicemails are also sent to the registered clearmail address
Is there a password to access the Cleartalk mailbox? 
Yes. It's 1234 (default). You can view it under the SIP account in your VMS and you may also customise it to some other password
 How do I change my voicemail greeting? (the message callers hear before they leave a voicemail)  
You dial *99 from the handset, then dial 5 for advanced options. Option 1 is to then record a greeting.
How do I manage my ClearTalk VOIP? 
Go to the link http://sip.cleartalk.com.au and login using your Clear Talk Username and Password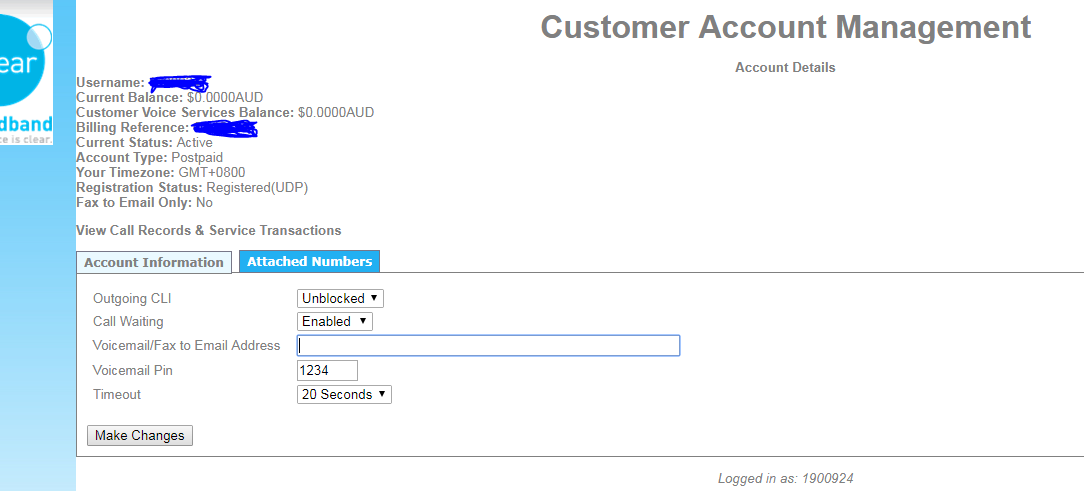 How do I activate call forwarding? 
Login to your account and click on "Attached Numbers" then "Edit/View Call Routing & Forwards". Under "Call Routing Status" you can set it to "Always" then under Destination 1, indicate the phone number you want it forwarded to (normal call charges will apply). 

How do I extend the number of rings? 
       Login to your SIP account and click on "Attached Numbers" then adjust the timeout as            desired.